Forestgate Millwork is your premier millworker in the GTA.
Our references are impeccable, our portfolio speaks for itself.
About Forestgate Millwork
Forestgate services the contractor, homeowner, and designer. Our fine millwork technique combines design and functionality, use of quality materials, and upon request, sustainable products and eco-friendly finishes to elevate builder-grade design, solve classic storage problems, create designer looks, restore grandeur in Century homes, and fulfill the need of forward design elements and meticulous construction.
With more than 15 years experience, and the aspiration to deliver the products a customer desires to create beauty and character at home or office, Forestgate Millwork affords its customers the occasion to experience traditional craftsmanship, business integrity, and timeless design.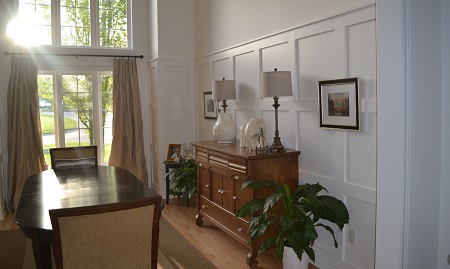 Custom Millwork:
Cabinetry
Furniture
Headboards
Closets & Vanities
Kitchen islands
Mouldings
Decks & Sheds
Advertisements
Compliment Your Living Space
Forestgate Millwork can infuse living spaces with instant style or complement existing design sensibilities with custom manufacturing. Carpentry is one method to individualize your working or living space. Designs are driven by customer needs and imagination. Woodwork is not exclusive to only certain rooms, typical of bygone eras. Carpentry design can be simple or elaborate, singular or layered to create desired effects. Mouldings, trim, and flooring can be manipulated in creative ways to create unique living or working spaces.
At Forestgate, we respect the forest that provides the wood that is milled for our uses- it is this respect and admiration for the environment, creative endeavours, and timeless craftsmanship that is the foundation of our business and connection to our customers.
Closet Organization Oakville
Uber Custom Storage is dedicated to creating Closet Organization Mississauga and satisfying clients by providing them with the ultimate in custom home organization whether it be in the garage, the closet, the office or the pantry. We are a small team with diverse backgrounds, working together to take the chaos that is your life – and organize it. We will give everything a place, the rest is up to you.
360 Custom Contracting
Every decade brings new standards, expectations of comfort, of heating and of maintenance. As well as a new set of needs and desires regarding living space and how it is used. Yet many houses that need to be updated have an underlying charm, beauty, and grace that are far too lovely to tamper with. Trust 360 for all of your basement renovation in Oakville. Or choose 360 for Kitchen or Bath Renovation in Burlington.
Growing Gardens Landscaping in Milton
Being a leader in the landscaping business for nearly 20 years, Growing Gardens, landscaping in Burlington has developed a high-level of expectations for the creativity and customer service that goes into every project. We ensure only the best products are chosen to ensure the best results.
Roger's Landscaping in Oakville
Roger's Landscaping has been established in Oakville since 1989. Our hands on approach has kept the workmanship of our projects top quality weather big or small. We are large enough to handle the big jobs yet small enough to be personal.
Paul, it is me who owes you and your partner a sincere and heartfelt thank you!!! You were extremely patient with me and I appreciated your tolerance. Your craftsmanship is outstanding and I could not ask for a better contractor. I love the deck; it turned out better than I expected!
Rosemary, Hamilton