Forestgate Cabinetry, Custom Furniture, Islands and More.
Inspired by your unique vision, Forestgate can make your ideas come to life.
Furniture & Cabinetry
A design concept…a dream…a conversation, without any of these, how would some of the most classic and timeless furniture pieces and styles have been made. At Forestgate, our depth of knowledge in joinery techniques is unsurpassed. If you require the Kitchen Island, Unique Vanity, Foyer Bench, Harvest Table, Let Forestgate guide you through the process!
Send any attached pictures of images you like and we can replicate and make your own unique design…who knows, maybe it will be your design in the magazines!
Interior Design Services
At Forestgate, we deliver custom designs to meet interior needs such as: built-in cabinetry, kitchen islands, workspace nooks, kitchen eat-in nooks, vanities, unique furniture pieces made to suit. The possibilities are endless in terms of design and functionality. Set up a consultation, and start your project in style.
Materials

Choose from a wide variety of wood selection that may be domestic, imported, sustainable, or otherwise.  Forestgate Millwork will provide you with a range of appropriate selections that meet your design needs, aesthetic, and any environmental requirements you outline for your project. 
Natural materials have recently made a resurgence in the world of design, new and reclaimed.  Factory made products, and their lack of individuality, have made the artisan and the craft more sought after.  Materials play a huge role in establishing and carrying a distinctive mood throughout a space.  In modern design, natural materials like wood and characteristic wood grains, or lack thereof, can contribute to sleek spaces that are uninterrupted by one element, but wood adds warmth and elegance.  In traditional or classic design, painted or stained wood surfaces create interest and architectural style… the differentiation from one home floor plan to the next. 
Each grain pattern is a unique perfection in natural design, implied and real texture combined with resulting visual appeal from discerning grain characteristics or variances in tone. What were once coined "natural blemishes" in wood products and discarded may turn a piece of furniture from ordinary to extraordinary. 
To our utmost satisfaction, Paul completed two projects in our home. Firstly, he closely collaborated with us to design a custom built-in entertainment centre. He patiently worked through our design requests and complimented these with the character of our home to construct an impressive unit. Subsequent crown molding work was also completed to his exacting standards. It is without hesitation that we highly recommend Forestgate Millwork.
Angela, Hamilton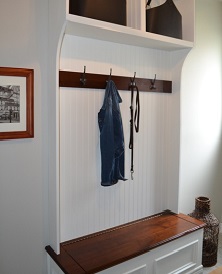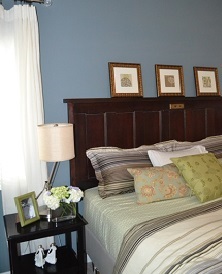 Understanding Your Vision
At Forestgate Millwork we treat each project with the same meticulous detail and high standard of quality.  Before we start any project we ask a number of 'service' related questions by way of form provided and we will strive to exceed your expectations.
.

Forestgate Portfolio:

Other Millwork Services
Advertisements